Modern Office Furniture For The Contemporary Office Space
We design and manufacture innovative commercial furniture that adapts to the ever-changing ways in which people effectively work and learn. From office furniture, learning environments, hospitality to the home office we understand how people work allowing us to create spaces that work harder. smarter, and altogether better. Take a look through our portfolio and you'll find a collection of dynamic furniture solutions that are agile, intuitive and support the working practices for all sorts of environments from complex office settings to large-scale education projects and everything in between.
What Is The Purpose Of
Design?
The Purpose of design is to add value.
If you can't add value just don't do it.
Start with values in mind and end with values in mind.
International Design
Awards
We understand design as a process. From the very first idea to product development, engineering, sourcing materials, manufacturing, logistics and installation. Design is more than a physical object it needs to address human needs to be successful.
For Xchange the Purpose of Design is to "add value" to our products at every level. With over 25 International award winning designs over a span of 25 years, Xchange has had the opportunity to work with a variety of local and international businesses to create world class work environments.
Home offices and commercial spaces benefit from the innovative furniture products of Xchange Design. Office furniture is one of the most popular items we sell online. We ship from multiple warehouses every day to offices all over Australia. Our high-quality products, excellent customer service, and industry-leading commercial protections are available to individuals, businesses, and government agencies.  
You've come to the right place if you're looking for premium office furniture in Australia.
We specialize in office workstations, ergonomic chairs, and standing desks to make your workplace more comfortable and safer. It is our mission to provide safe and comfortable solutions that increase employee health and improve workplace performance for office workers.
Our individual products are available at great prices, but we also offer packages and bulk deals that cater to businesses that are looking for complete solutions. No matter if you run a business, run a home office, or work in government, we are sure to have what you need.
We sell innovative office furniture for forward-thinking businesses, including the following furniture categories:
Office Chairs
Sofas & Lounges
Office Desks
Workstations
Storage Solutions
Office Tables
Accessories
Office Screens
Cafe Furniture
Whiteboards
Components
Complete Office Furniture Solutions 
Australian businesses, organizations, and individuals can purchase premium office products from Xchange Design. Whether you need a workstation, conference furniture, or an office fit-out, our office furniture solutions accommodate your business and accommodate your office space. Providing access to advanced ergonomic and standing desk solutions, we believe in safe and productive workplaces.
As part of our impressive assortment of office furniture, we offer a variety of advanced storage solutions to make your workspace more efficient. The products we sell reduce clutter and maximize productivity by offering shelving units, bookcases, cabinets, and drawers. For modern office environments, we sell commercial office furniture, quality home office furniture, and versatile storage systems.
The Xchange Office Furniture Advantage
Xchange Design is 100% Australian owned and operated. Our online store sells all office furniture available from our warehouses in Sydney and Melbourne. Our representatives are located across the country, so you can contact a furniture expert for the advice you need to make an informed decision.
Building a new business poses many challenges, and we understand the time-critical nature of office fit-outs and expansions. You can count on our furniture solutions to meet your needs and exceed your expectations no matter if you work from home, run a small business, or manage a large corporate office. Our company offers fast shipping, same-day order processing, and optional assembly for large or complex furniture pieces.
Xchange Design offers a variety of additional services, including 3D modeling and project pricing on an individual basis. Customers are always protected by Xchange Design. Our products come with some of the best commercial use warranties in the industry, and many items are covered for up to 10 years.
Contact our friendly customer support team if you're looking for premium office furniture in Australia.
FAQ
Where to buy office furniture?
Xchange Design provides high-end furniture products for home offices and commercial spaces. We sell a wide range of office furniture online, shipping each day from warehouses across Australia. Customers, businesses, and government agencies can rely on us for high-quality products, excellent customer service, and industry-leading commercial protection.
How much is office furniture?
For businesses that need a complete solution, we offer a large selection of smart packages and bulk deals at great prices. We can meet your needs whether you run a large commercial business, a small home office, or a government department.
A better source of office furniture
Here at Xchange design, we specialize in the ultimate in workplace comfort and safety, including ergonomic chairs, standing desks, and office workstations. Based on our understanding of the unique demands placed on office workers, we offer safe and comfortable solutions that maximise staff health and enhance workplace performance.
What are the types of office furniture?
Individuals, businesses, and organizations across Australia receive premium office products from Xchange design. Our furniture solutions are designed for your business and fit your office space, from innovative work-from-home packages to professional workstations, conference furniture, and office fit-outs. As part of our commitment to safe and productive workplaces, we offer access to advanced ergonomic and standing desk solutions.
Xchange design offers complete furniture solutions for businesses across Australia, from small offices to large corporations, from the suburbs to the city. We provide premium furniture solutions that will empower you to do more with less. In addition to chairs, desks, tables, workstations, and storage items, we keep a wide range of furniture in stock at all times. We are here to help you whatever the need is for your workplace.
Xchange design specializes in ergonomic designs, including standing desks and adjustable chairs. Our mission is to provide high-quality furniture to hardworking businesses at competitive prices and back it up with reliable warranty protection. With everything you need to create and manage a productive contemporary workplace, we offer new office fit-outs and reliable office accessories.
If you're looking for premium office furniture anywhere in Australia, please make an order today or contact our customer support team for more information.
Premium Office Products
We supply quality office furniture solutions to help your business thrive. Our furniture is designed with integrity and manufactured to last. We will support your business needs through quality control and consumer protection, regardless of your industry sector or purchase amount.
Quality Materials
Our office furniture is crafted with integrity and manufactured from high-quality materials. Professional furniture must be durable to withstand tough operating environments, such as reception counters and shared workstations. We use high-quality wood, leather, and strong materials throughout.
Functionality
We design office furniture that is both functional and user-friendly. We believe that well-designed furniture will boost productivity and efficiency in your office. Whether it's the size and shape of the workstation or the clever use of partition screens and storage products, everything has a role to play.
Stylish Design
We believe in stylish office environments without compromise. No matter where you work, whether at home, in an industrial estate, or in the CBD, aesthetics are important. Each day, your office looks and feels better to inspire your workers and impress your clients. You can achieve the perfect balance between style and functionality with our premium furniture.
AFRDI Certification
We are dedicated to your needs, and our products are backed by industry-leading warranty protection schemes. We have obtained certification from the Australian Furnishing Research and Development Institute (AFRDI). Our products meet AFRDI standards for strength, stability, safety, flammability, durability, and ergonomic assessment. Feel confident when shopping with us.
Ergonomic Specialists
We specialize in ergonomic workplace solutions at Xchange Design. Functional, comfortable and supportive ergonomic furniture is our specialty. From adjustable chairs and standing desks to the smart use of storage products and accessories, ergonomic design represents the future of office design. All you have to do is ask if you need innovative office furniture in NSW.
Furniture and equipment designed for ergonomics are designed to work safely and efficiently in the working environment. In addition to providing comfort, it also supports your body and reduces physical and mental stress. Ergonomic furniture aligns your physical structure with your working style. We provide the following ergonomic solutions:
Ergonomic Chairs
Using an ergonomic chair throughout the day will keep your body comfortable as well as provide you with an ideal work environment. You can suffer serious health problems and overall well-being if you spend a lot of time sitting at a desk. An adjustable chair is essential for your body's comfort, and matching chairs and desks are also important.
The ergonomic desk chair is designed to fit multiple body sizes and shapes while interacting well with office desks and equipment. We offer ergonomic chairs with adjustable arms, adjustable seat angles, and adjustable lumbar support. We offer a number of products with one-touch height adjustments as well as 360-degree swivel features and supportive cushioning.
Standing Desks
With a standing desk, you can minimize many of the health problems associated with prolonged sitting. From structural problems to mental health complications and illness, excessive sitting and inactivity have been shown to adversely affect human health. Excessive sitting can cause back pain, obesity, diabetes, cardiovascular disease, and certain cancers.
Working at a standing desk offers numerous benefits for workers, whether used alone or in combination with a traditional sitting desk. As well as promoting good health, standing desks make it easier for workers to interact with the rest of the office environment. It is easier to move between computers and workspaces, and workers are more likely to interact with each other.
Home Office Solutions
Xchange design is the home office expert. In response to the changing needs of the modern workforce, we support people who work from home. We have everything you need to stay productive and disciplined from your home – whether you're a freelancer, business owner or remote worker. Even though working from home can be challenging, premium furniture solutions can make your life easier.
To support people who work from home, we stock a wide selection of home office furniture. Our range of ergonomic chairs and desks, as well as space-saving storage solutions and accessories, helps you work faster and more efficiently, no matter where you are.
Please contact our customer support team if you would like more information about our home office services. We can help you with office furniture in Brisbane or anywhere else.
Additional Services
Xchange design provides a complete furniture solution for businesses across Australia. As well as offering traditional furniture services, we also provide:
Office fit-outs
We can provide a complete office fit-out if you need it. We can support your unique office needs, whether it's whole design collections or mix-and-match solutions. We offer a comprehensive range of furniture products, so you can find everything you need in one place. We have everything you need, from desks and workstations to chairs and seating solutions. In addition to standard office products, we offer special solutions for reception areas, cafes, schools, and more.
Education
If you are an educational institution or school, we can support you. Furniture solutions for the education sector must be functional and of high quality, including tailored desk and chair designs. Our low prices and bulk deals on a variety of education products are available to schools and universities alike. Contact us today if you require office furniture in New South Wales.
Bulk Deals
You understand how important it is to buy in bulk if you manage a large office or government department. We offer industry-leading bulk deals on a wide range of furniture items, including chairs, tables, storage solutions, and much more. Besides bulk deals in convenient sets of 10, we also offer custom deals for extra-large orders.
Complete Furniture Solutions
Xchange design is the most trusted furniture company in Australia. From the front of your office to the backroom and beyond, we provide a complete furniture solution at an affordable price point. Setting up a new office or updating your existing space has never been easier. We're here to help you find the office furniture Perth you need.
We stock the following product categories:
Desks, Workstations and Tables
Every office worker needs a stable place to rest their computer and work on documents. We stock a range of desks, workstations, and tables at Xchange Design to meet the diverse needs of office workers. We offer standard desks and tables as well as reception counters and tables, cafe furniture, executive tables, and education furniture.
Office Desks
The humble office desk is the most important part of any office environment. A good-quality desk is essential whether you work from home or work in an inner-city office. The desks we carry include straight desks, corner desks, modular desks, standing desks, manager desks, reception desks, and executive desks. Additionally, we provide screens, storage solutions, and office accessories to match specific desks.
Workstations
To save floor space while supporting multiple workers, many office spaces use workstations. In most cases, workstations are the best way to optimize limited space unless you have specific needs or a very small workforce. From small two-person workstations to large eight-person workstations and beyond, we stock a wide variety of workstations. With workstations such as straight, corner, or pods, we can support the unique needs of your office.
Standing Desks
Long hours of sitting can cause several physical and mental health conditions. Standing desks can improve health outcomes in some situations, either alone or when combined with a standard desk. Our company specializes in ergonomic furniture and standing desks. With our help, you will be able to work efficiently and safely without sacrificing your health.
Business Tables
Business tables are an essential component of many businesses along with desks and workstations. For group projects, meetings, boardrooms, reception areas, and staff rooms, tables are ideal. We offer a wide variety of reception tables, manager tables, meeting tables, training tables, and more at Xchange design.
Specialty Products
We are pleased to support the needs of other business enterprises, in addition to traditional office environments. For example, our tables and desks are perfect for retail stores, hospitality outlets, education institutions, and industrial spaces. Please contact our support team if you have specific furniture needs or if you need tailored advice for your business.
Chairs, Seats, and Sofas
Office workers need a comfortable place to sit while they work along with a flat, stable desk or table. To support the diverse needs of modern businesses, we carry a variety of office chairs and seating solutions. Our seating solutions include adjustable office chairs, meeting chairs, task chairs, executive chairs, cafe and bar stools, training chairs, sofas and lounges, and much more. To arrange for office furniture in Melbourne, contact our team.
Office Chairs
Our office chair selection includes adjustable ergonomic chairs, drafting chairs, and leather executive chairs. Having an office chair is an essential part of working in an office. Having the right chair will help you be more productive and work harder. All of our chairs are constructed from quality materials and manufactured to last.
Seating Solutions
Our extensive range of seating solutions caters to the diverse needs of Australian businesses in addition to standard office chairs. We offer a variety of chairs for training, meetings, receptions, visitor chairs, cafes, and more. Several of our seating solutions are designed for occasional use, and we sell our products in bulk packs and at competitive prices.
Sofas and Lounges
Office spaces can benefit from comfortable lounges and sofas. Whether they're used in reception areas, executive offices, or collaboration areas, these cushioned chairs are ideal for guests, clients, managers, and employees. Work is no longer confined to a single desk – sofas and lounges offer a great way to inspire and support your employees as they move throughout your workplace.
Speciality Products
As well as standard office chairs and seating solutions, we offer speciality seating options to Australian businesses. Among others, we provide seating for hospitality businesses, retail shops, and industrial companies. Our furniture includes chairs and stools for cafes and restaurants, education chairs for schools, and training and conference chairs for special events.
Office Management
Running a successful office requires space optimisation and sound management skills. Organizing the entire office space is important, as well as having a stable place to work and a comfortable place to sit in peace and quiet. From storage units to office partitions, presentation boards, and accessories, furniture plays an important role in this process. To find out more about our office furniture options in Melbourne, contact us.
Storage Solutions
Storage solutions are essential for any productive office. The quality of storage solutions in an office is critical, from filing cabinets and shelving units to cupboards and wardrobes. We offer a wide variety of storage solutions, including mobile storage units and traditional filing cabinets.
Whiteboards
Many modern businesses rely on brainstorming, note-taking, and professional presentations. Any environment can benefit from our whiteboards and pinboards for smart office management and collaboration. There is a broad variety of whiteboards available at our store, from small mobile units to large free-standing units and products that combine whiteboard functionality with privacy screens.
Office Screens
As well as supporting multiple workplace functions, screens serve as office partitions or dividers. Two types of screens are available: desk dividers installed on top of desks to provide privacy between desk sections, and free-standing units installed on the floor to divide work zones. Office screens can be used for privacy, focus, or collaboration, depending on how they're used.
Office Accessories
Sometimes it's the little things that make all the difference. Our entire furniture and storage range is complemented by innovative accessory options. The office accessories we offer range from clips and brackets to locks and baskets, and from power and cabling solutions to planters and cushions. If you need office furniture in Sydney, please reach out to our team today.
The Xchange design advantage
We at Xchange Design are proud to support the hardworking businesses of Australia. We can provide you with support, advice, and high-quality furniture regardless of whether you manage a small two-man operation or a huge multinational operation. With years of experience in office furniture, we offer a complete furniture solution in Australia. You'll receive trusted advice and support through our comprehensive warranty policy.
We offer premium office furniture, innovative storage options, and advanced ergonomic designs. We are 100% Australian-owned and operated, so you can count on friendly local support and fast nationwide shipping. Our online presence is extensive, we have local representatives all across Australia, and we have warehouses in Sydney and Melbourne. Make an order online today or contact our team for more information if you're looking for office furniture online.
We'll keep you informed about the big things going on (not only at xchange) but in the worlds of design, work, architecture, and more…
Managing workplace disruption has become an overnight priority as COVID-19 pandemic protocols have become the new normal. The boundaries of…
Resimercial office design is a hybrid of residential and commercial design. It has made itself at home around the office,…
The iconic board room table has been a hot topic of discussion with regards to meeting today's conference room needs.…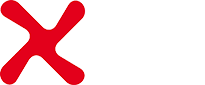 Xchange Design is an International award winning furniture design brand with over 25 years experience in the design and development of innovative and originally designed workspace and educational furniture systems to the commercial furniture market.
Welcome to Modern Office Design
Receive the latest news & inspiration from Xchange direct to your inbox:
Xchange Design Australia Pty Ltd
PO Box 44, St Ives, N.S.W. 2075 Australia

Monday to Friday: 9am - 5pm
Xchange Design Australia Pty Ltd - Modern Office Furniture. © 2023, All Rights Reserved.